Pressure:

160 Bar


Flow Rate:

440 l/hr

160 Bar High-Pressure Washer for light to medium dirt uses. Easily portable with 2 rubberised wheels.
---
The AR Blue Clean 396 is the cold water high pressure washer designed to effectively remove stubborn dirt from medium-sized surfaces of less than 40-60 square metres in width. With a maximum pressure of 160 bar, a maximum flow rate of 440 l/h and 2 kW of power, this model can be used several times a week for various applications: it is the perfect tool for cleaning small objects such as patio furniture, gates and bicycles, but also for cleaning larger spaces such as floors, stairs and swimming pools, or to wash a motorcycle.
The machine is also equipped with a built-in 1.4 litre detergent tank, which directly aspirates the detergent, making it easier to use. The AR Blue Clean 396 Home & Garden high pressure washer is also easy to transport thanks to the trolley with two rubber wheels and the large handle, and has a total weight of 18.5 kilograms. It's compact size allows it to be stored in a small space, while the convenient hose reel houses the 6 metre long pressure hose in a simple and tidy way.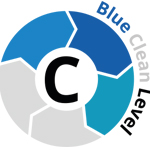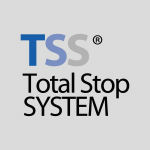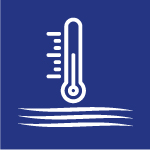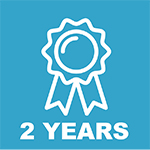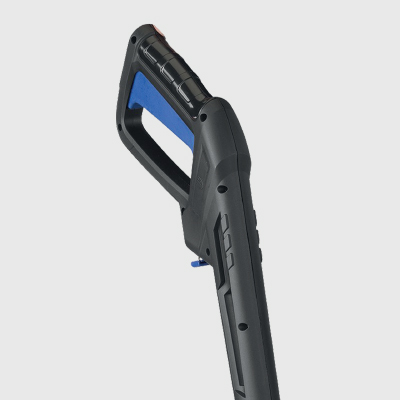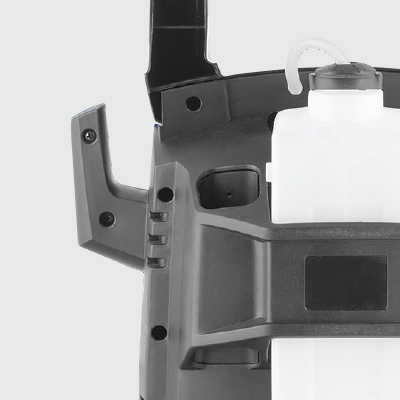 Built-in accessories holder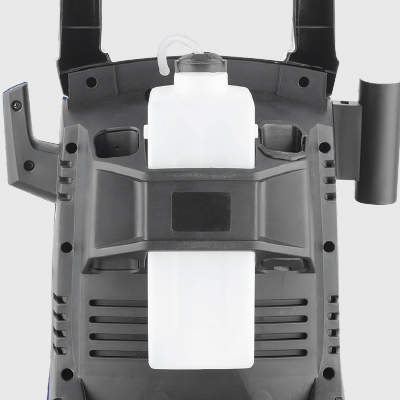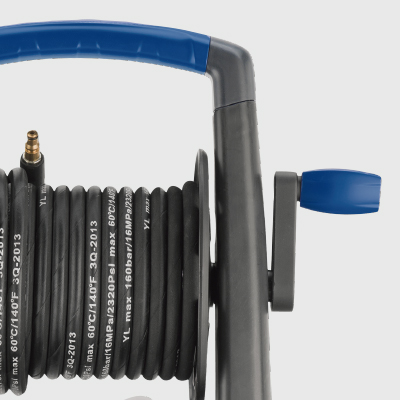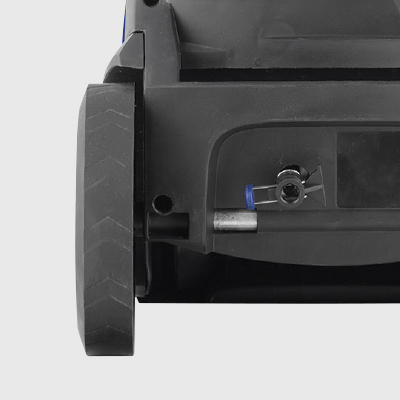 Rubber wheels for easy mobility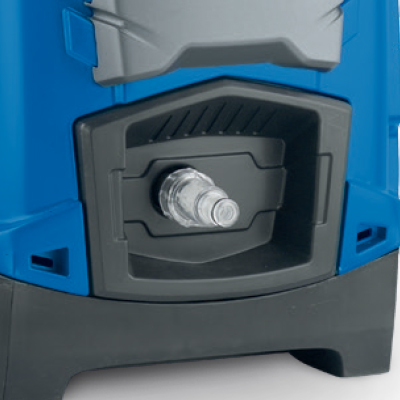 Inspectable water intake filter
Pressure Washer designed

to meet regular medium use needs at home, garden and trade uses.

It is ideal for washing

cars, vans, pool, walls, stairs, paving, roofs etc.
Comes with a Total Stop System for safety

Trolley high pressure washer

with handle, hose reel and sturdy wheels that make it easy to move
Equipped with a pressure hose reel and built-in detergent tank

Supplied with a Patio Cleaner

, the floor scrubbing accessory that can remove even the most stubborn dirt on large surfaces
Inspectable water intake filter, essential for protecting the pump from impurities
SAFETY

Total Stop System with motor thermal protector

PUMP

– 3 Axial stainless steel pistons wobble-plate pump with aluminium head
– Tempered stainless steel pistons
– Automatic by-pass valve with pump head pressure discharge
– Motor thermal protector

MAINTENANCE

Inspectable water filter

DETERGENT TANK

Built-in detergent tank for direct suction, capacity 1.4 l

PORTABILITY

Two-wheel trolley with handle, accessory holders and detergent tank
WARRANTY
2-year warranty for manufacturer defects
WATER TEMP
Use safely with water temperatures up to 122 ° F/50 °

POWER SOURCE

Electric cable length 5m
| | |
| --- | --- |
| MAX PRESSURE (bar) | 160 |
| MAX PRESSURE (psi) | 2320 |
| MAX FLOW RATE (l / h) | 440 |
| MAX FLOW RATE (gph) | 116 |
| | |
| --- | --- |
| POWER (Kw) | 2.0 |
| POWER SUPPLY (Hz) | 50-60 |
| POWER SUPPLY (V) | 220-240~ |
| UNIT DIMENSIONS (LxWxH) | 420x340x870 |
| WEIGHT(Kg) | 13.4 |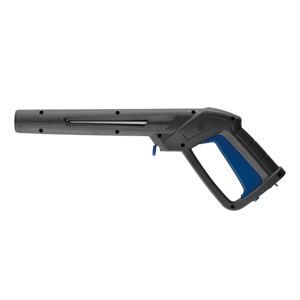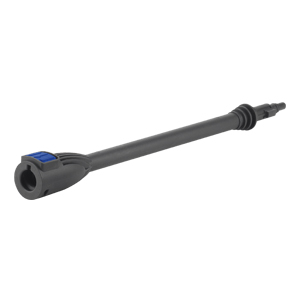 Lance Extension (42cm)
Code: 41563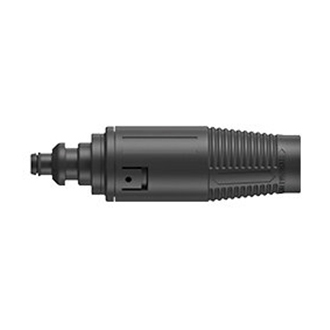 Adjustable Jet Nozzle
Code: 46327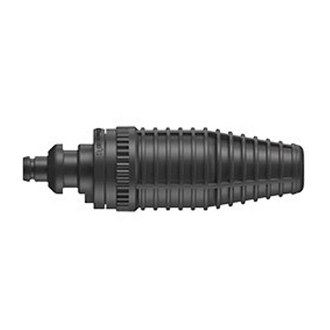 Rotary Jet Nozzle
Code: 41565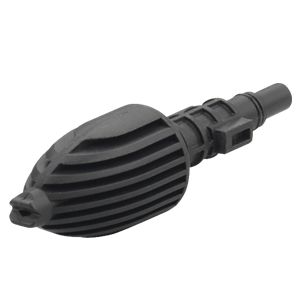 Foam Jet Nozzle
Code: 41583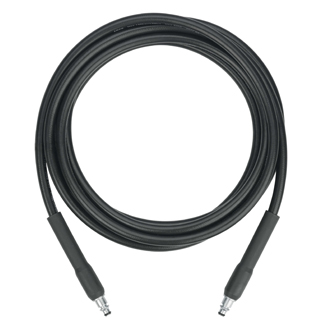 Hose Pipe (6m) 46541
Code: 46541
---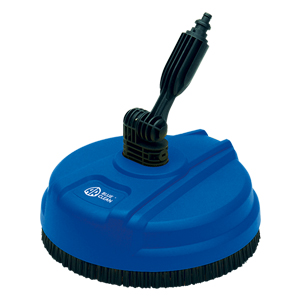 Patio Cleaner
Code: 3085681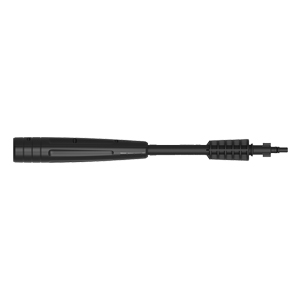 Multifunction Lance (48cm)
Code: 46352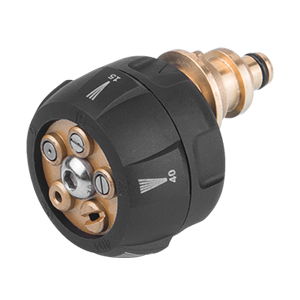 Five in One Nozzle
Code: 46341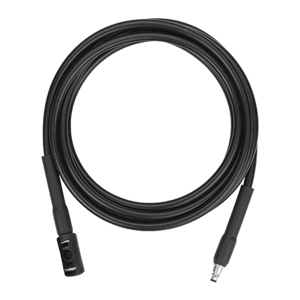 Extension HP Hose (8m)
Code: 41586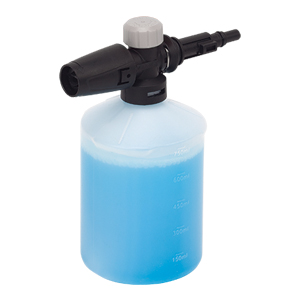 Foam Lance Bottle (750ml)
Code: 46343
Water Filter Kit
Code: 41593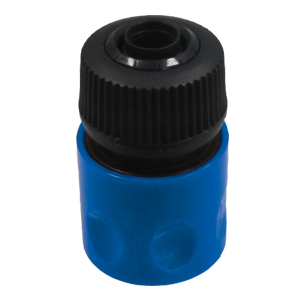 Click Fast Kit
Code: 41580
---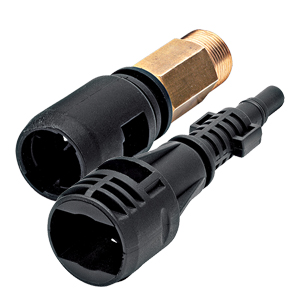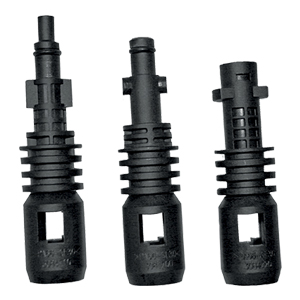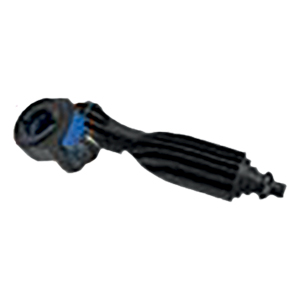 Adjustable Head Nozzle Adaptor
Code: 46009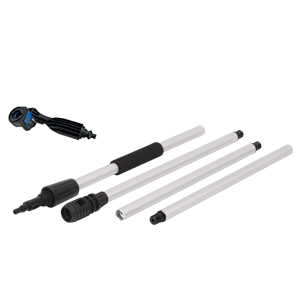 Extension Lance Kit (1,6m)
Code: 46355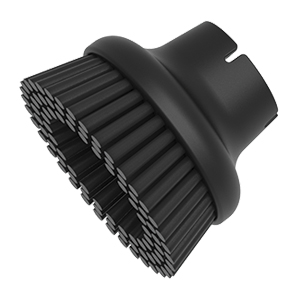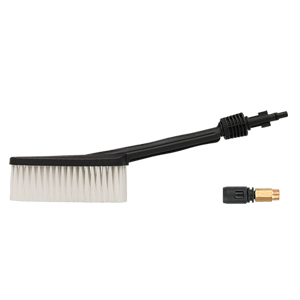 ---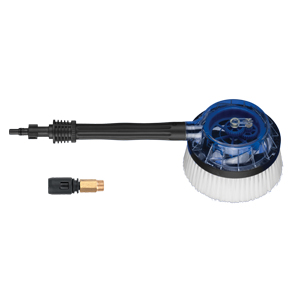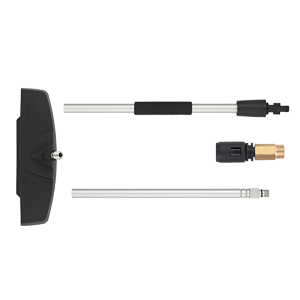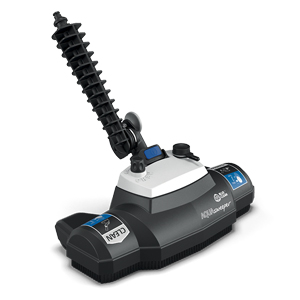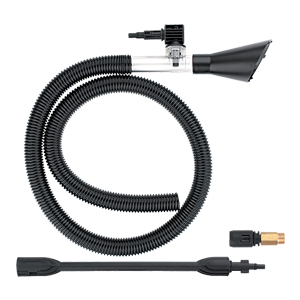 Water Suction Kit
Code: 41592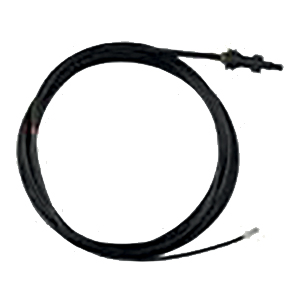 Pipe Drain Kit (8m)
Code: 43827
Pipe Drain Kit (10m)
Code: 41588
---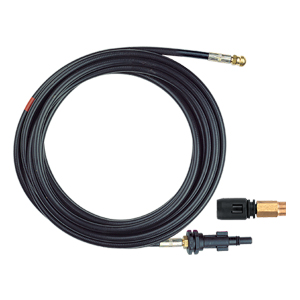 Pipe Drain Kit (16m)
Code: 41693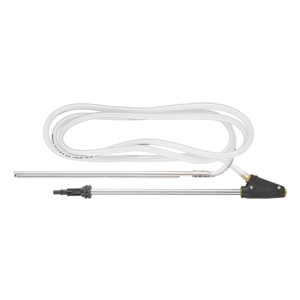 Sandblasting Lance Kit (50cm)
Code: 41760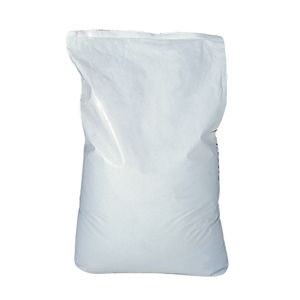 Calibrated, Filtered Sand (5kg)
Code: 3207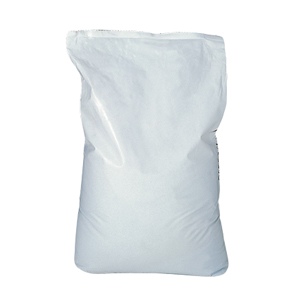 Calibrated, Filtered Sand (25kg)
Code: 41770
---
AR Blue Clean offers a unique 2-year Home & Garden use warranty on Home and Garden range of Pressure Washers against defects due to faulty material and/or workmanship. If the product becomes defective within the warranty period, AR Blue Clean together with partners in various territories will repair, or at AR Blue Cleans discretion, replace free of charge.
All repair claims must be made through a AR Blue Clean authorized service centre and should be supported by the warranty registration card & purchase receipt.
---
Partner in Southern Africa:
Tool Pro Distribution, Tool Pro House, 13 Wolfram Street, CE6, Vanderbijlpark 1911, Gauteng, South Africa, Tel: +27 (0)16 931 1266 MR BLUE CLEAN
The expert's opinion
The AR Blue Clean 396 is a home & garden high pressure washer that is particularly suited for cleaning outdoor spaces around the home such as floors, walkways and stairs. We recommend the use of the handy Mini Patio accessory, which is supplied with the machine, for these types of surfaces. In fact, the instrument is ideal for cleaning large areas like these and thoroughly removing dirt. For an even better result, we recommend that a detergent suitable for high pressure washers and for the surface to be cleaned be used.