Pressure:

150 Bar




Flow Rate:

810 l/hr



High-Pressure Washer for medium to stubbon dirt uses with a dual tech system for a variety of applications while choosing the right pressure and flow rate.
---
150 Bar Pressure Washer designed to meet regular medium to heavy use needs at home, garden & trade uses. Innovative with the dual tech system, it is ideal for washing cars, vans, trucks, boats, pool, walls, stairs, paving, working tools, roofs, etc. Comes with a dual nozzle to increase efficiency by 70%. Handy with wheels and telescopic handle, comes with a Total Stop System for safety and a built-in accessory storage.

MPX25DTS is the Innovative Technological System, which gives you the washing power of two motorpumps when you need it. This system achieves notably superior results when compared to those obtained with a single pump pressure washer.
Hard working, innovative and versatile, they provide unprecedented performance thanks to the synergy of 2 Power Units which double the water flow. The newly marketed Twin Flow high pressure washers were designed for numerous applications and, based on the type of work to be done, you can choose whether to run just one or both Power Units by means of the special switch. How does it work?
By selecting the ECO Soft Cleaning mode, one Power Unit is activated for light washing, and is particularly suitable for wooden surfaces, cars, bicycles, patio furniture and outdoor fabrics.
But both Power Units are activated with the FAST Cleaning mode: thanks to the dual flow of water, the washing job will go much faster, and be more intense and more effective. It's therefore ideal for removing the most stubborn dirt from resistant surfaces such as stone and concrete slabs, stairs, swimming pools, brick walls and metal railings.
Improved performance.
Saves time.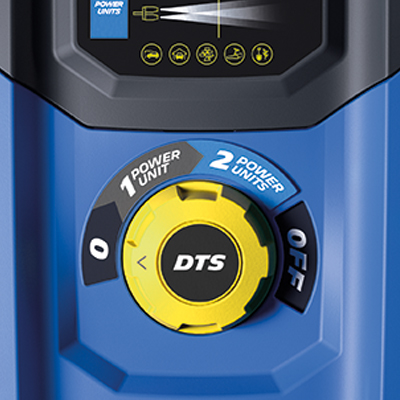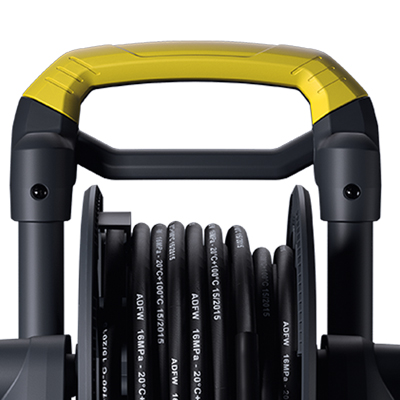 Telescopic Handle with Ergonomic Hand-grip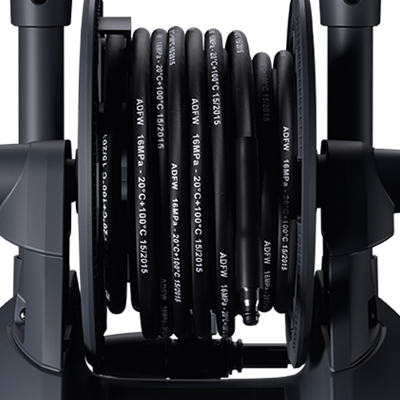 Integrated Static Hose Reel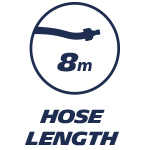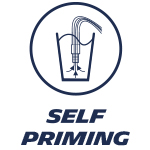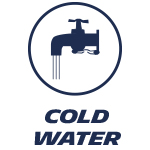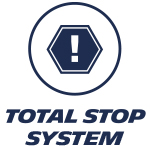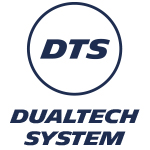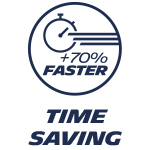 | | |
| --- | --- |
| SAFETY | Total Stop System with Motor thermal protector |
| PUMP | Dual Tech System – Perfect pressure and flow rate for a variety of applications |
| MAINTENANCE | Inspectable water filter |
| FAST SETUP | Click fast connection device |
| STORAGE | Built-in accessory storage |
| PORTABILITY | 2 Wheel Cart with Telescopic Handle & Integrated Static Hose Reel on Handle |
| WARRANTY | 2-year warranty for manufacturer defects |
| WATER TEMP | Use safely with water temperatures up to 122 ° F/50 ° |
| POWER SOURCE | Electric cable length 5m |
| | |
| --- | --- |
| MAX PRESSURE (bar) | 150 |
| MAX FLOW RATE (l / h) | 810 |
| POWER (kw) | 2.5 |
| | |
| --- | --- |
| POWER SUPPLY (Hz) | 50-60 |
| POWER SUPPLY (V) | 220-240~ |
| UNIT DIMENSIONS (LxWxH) | 449x388x895 |
| WEIGHT(Kg) | 14 |
Activate 1 POWER UNIT when you need to remove light dirt from bicycles, motorcycles, cars or you want fences, outdoor furniture and sun shades to seem like new.

Exploit the synergy of 2 POWER UNITS together when you need to get rid of the toughest dirt and stains from stone and cement flooring, brick walls and sidings, roofs or construction applications.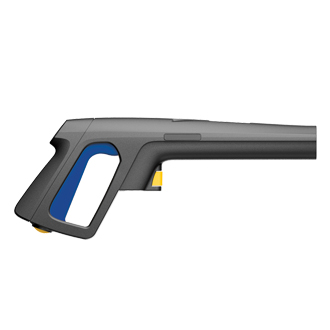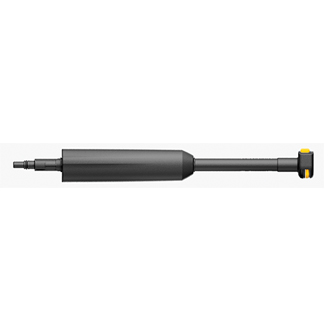 Lance Extension
Code: 46162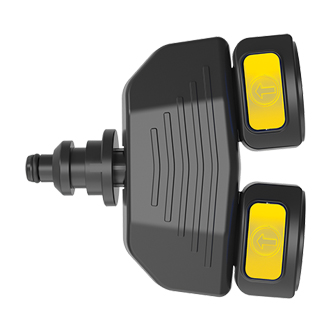 Twin Nozzle Holder
Code: 46654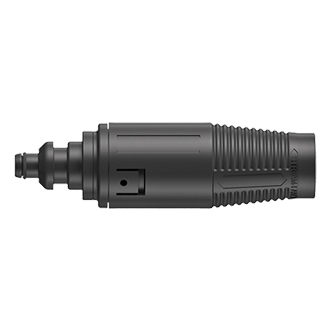 Adjustable Jet Nozzle
Code: 46655
Rotary Jet Nozzle (X2)
Code: R46656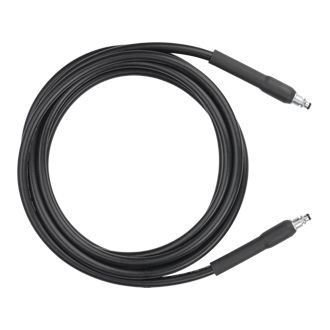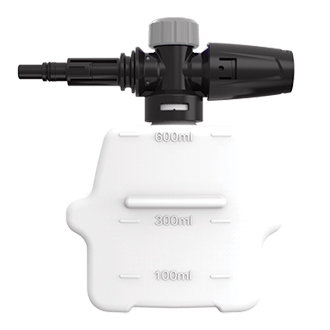 High Pressure Foam Lance Bottle
Code: 46659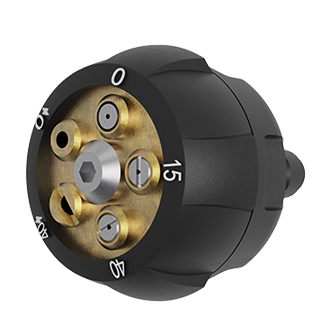 Five in one Nozzle
Code: 46660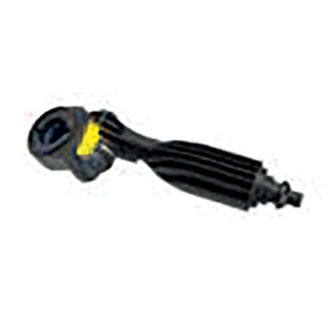 Adjustable Head Nozzle
Code: 46171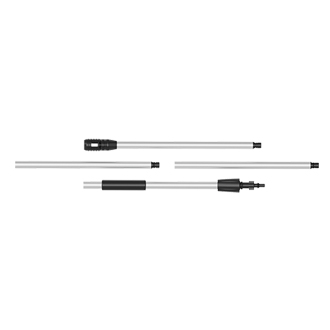 Extension Lance Kit (1,6m)
Code: 46188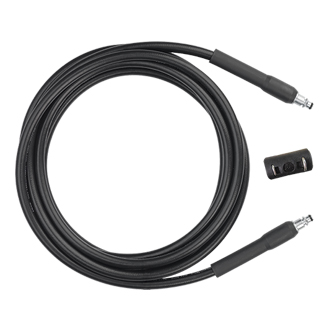 Extension Hose (8m)
Code: 46658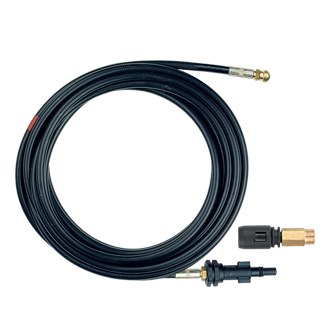 Pipe Drain Kit (8m)
Code: 46190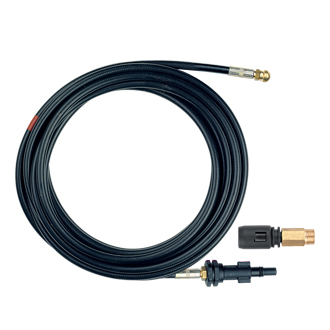 Pipe Drain Kit (16m)
Code: 46191
---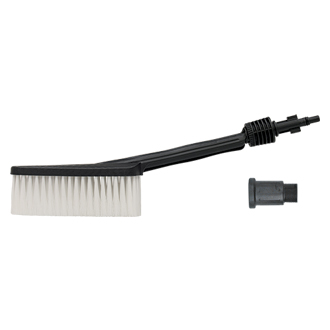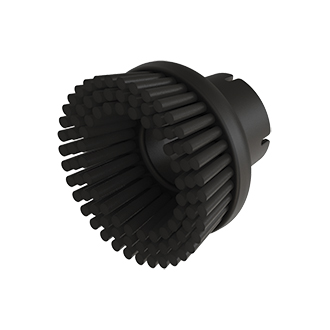 Fixed Brush Round
Code: 46178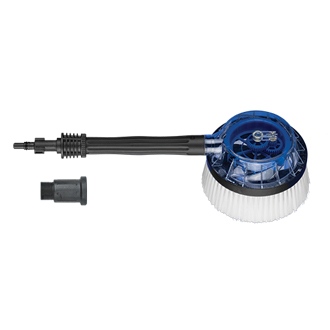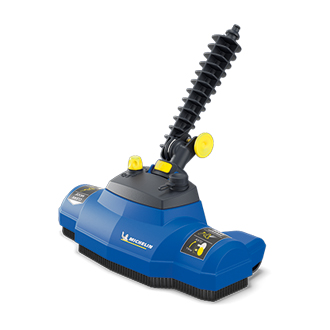 Aqua Sweeper Cleaning Brush
Code: 46701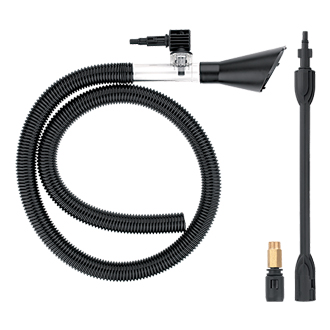 Water Suction Kit
Code: 46181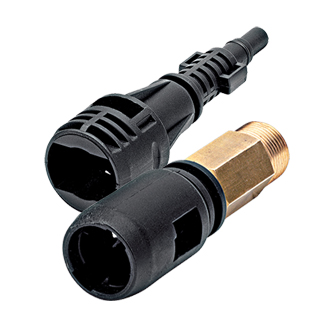 ---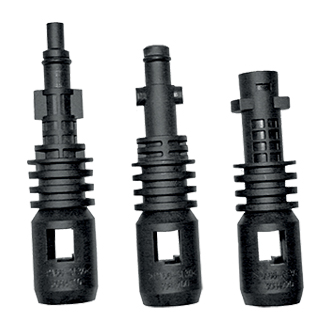 Accessories Adaptors Kit
Code: 46224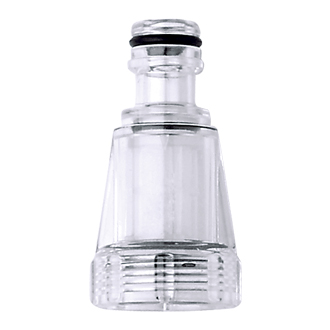 Inspectabe Water Filter
Code: 46185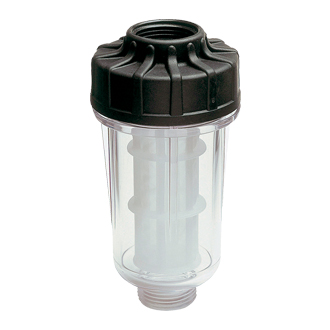 Water Filter Kit
Code: 46186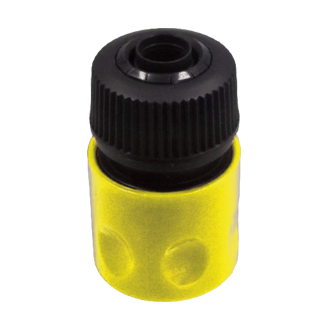 Click Fast Kit
Code: 46187
---
Michelin offers a unique 2-year Home & Garden use warranty on Home and Garden range of Pressure Washers against defects due to faulty material and/or workmanship. If the product becomes defective within the warranty period, Michelin together with partners in various territories will repair, or at Michelin's discretion, replace free of charge.
All repair claims must be made through a Michelin authorized service centre and should be supported by the warranty registration card & purchase receipt.
---
Partner in Southern Africa:
Tool Pro Distribution, Tool Pro House, 13 Wolfram Street, CE6, Vanderbijlpark 1911, Gauteng, South Africa, Tel: +27 (0)16 931 1266
Twin Nozzle: Two jets, half the time with the exclusive accessory
With the twin Nozzle, you can double the washing surface, saving you time and effort.
Every Twin Flow high pressure washer is equipped with a Twin Nozzle, an invaluable accessory that lets you clean large surfaces quickly and effectively, such as concrete and brick walls, floors and swimming pools, saving up to 70% of your time.
By doubling the area that can be washed, the twin nozzle significantly reduces work times. Based on the cleaning result you would like to achieve, it can be used with two rotary jet wash nozzles, two adjustable jet nozzles, or one rotary jet wash nozzle and one adjustable jet nozzle.