Michelin Accessory – Aqua Sweeper

---
Aqua Sweeper is the ground-breaking high pressure washer floor cleaning brush developed for Michelin. With this very practical, functional accessory, it takes just a click to switch from CLEAN (washing) to SWEEP (rinsing and dirt removal) mode. This multifunction tool delivers 30% more clean surface than a standard patio cleaner, saving you time and energy. Aqua Sweeper is perfect for cleaning outdoor pavings, steps and swimming-pools, for example.
Thanks to its 3 nozzles and bristles with high cleaning power, it provides excellent performances, while the wheels and detergent tank with dosing control make the job even easier and more convenient. Here is how this high pressure washer floor cleaning brush works:
In CLEAN mode, the combined mechanical action of the bristles and the 3-nozzle high pressure jet removes all traces of dirt with ease.
You then switch the accessory to SWEEP mode for rinsing, removing all the loosened dirt and cleaner residues and leaving the surface perfectly clean and shiny.
Aqua Sweeper is compatible with Model MPX14E, MPX16E, MPX17EH, DSS Series model MPX22EHDS and DTS Series model MPX25DTS.



The CLEAN mode combines the mechanical action of three-nozzle high pressure jet with the bristles, allowing you to remove any type of dirt from treated surfaces

Thanks to its ergonomic position, the SWEEP mode allows you to remove the dirt previously detached and detergent residues, leaving the surface perfectly cleaned.
*Compared to a normal patio cleaner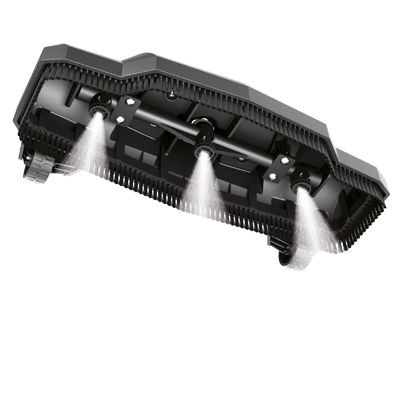 Transparent detergent tank with dosage adjustment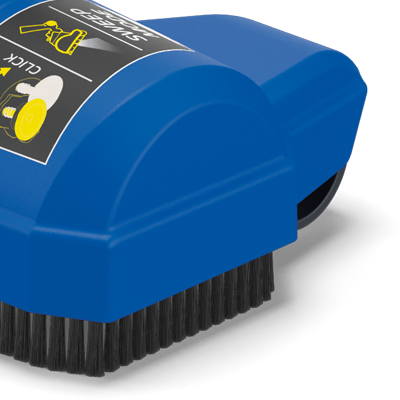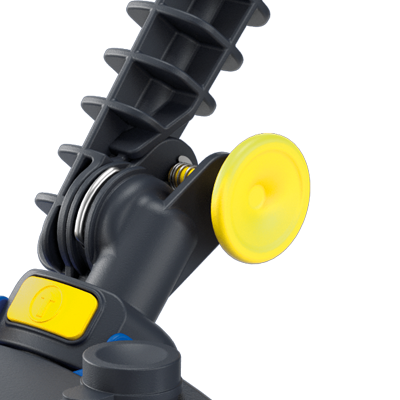 Highly effective cleaning bristles