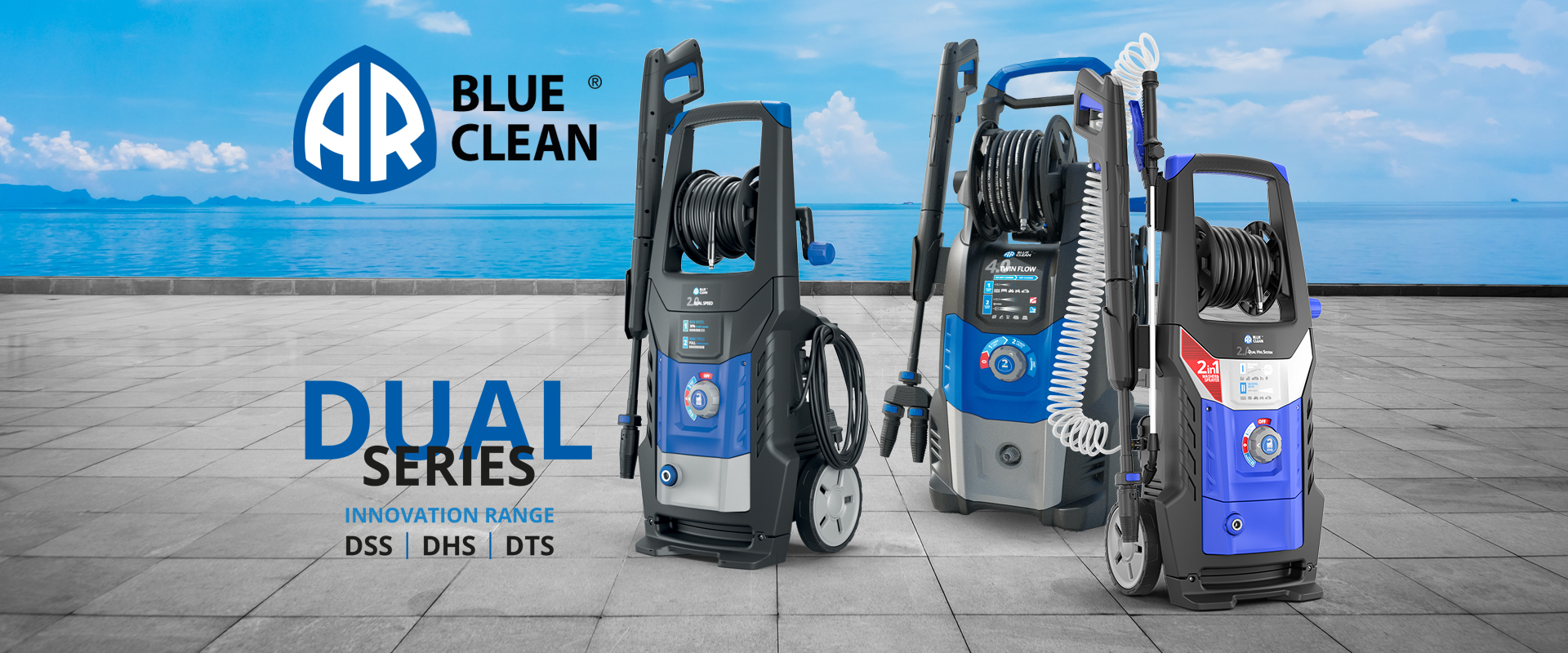 Annovi Reverberi (AR) has 60 years of experience in the high-pressure pump industry. AR is a name best known for excellence and innovation, a brand and company with a wealth of accumulated know-how, customer centric focus, and drive for product excellence.
Today AR Blue Clean pressure washers are manufactured under the company's cleaning division, a division focused on consumer solutions with professional results.
AR Blue Clean Pressure washers offers an array of models designed to meet all your cleaning challenges and demands. Each design and unit are extremely easy to operate and offer high performance safety, and quality features that stand the test of time.
AR Blue Clean electric pressure washers are not just a brand of pressure washers, it's a home solution of products with a growing rich history a product you can trust.
Become part of our history, try out AR Blue Clean for yourself!
You can easily find the Annovi Reverberi high pressure washer that best suits your domestic needs in the Home & Garden range. This line offers a wide selection of products that are specifically designed to meet different needs, from washing small surfaces to cleaning larger areas.
Attention to detail, material quality, versatility and easy to manage: these are the main characteristics that Annovi Reverberi uses to design and manufacture the AR Blue Clean high pressure washers. Whether it's the Home & Garden line, intended for domestic use, or the Professional range, designed for professional use, you will always find heavy-duty, reliable and high performance tools with AR Blue Clean.
Nothing is left to chance: Annovi Reverberi thoroughly designs its high pressure washers down to the last detail, so that it can provide machines that are always in line with the consumer's needs. In fact, our main objective is to provide the right solution for every need, through maximum product personalisation.
Home & Garden Standard Range

Home & Garden Innovation Range
The Home & Garden high pressure washers are the ideal solution for quickly and easily cleaning domestic and outdoor areas. They can be used to make small objects such as bicycles, cars and patio furniture look like new, or to wash larger areas such as floors, stairs, swimming pools and walls.
This is made possible through the use of a wide selection of accessories, which help you perform cleaning operations quickly and effectively, as well as a large choice of specific cleaners, which improve the performance of every Annovi Reverberi Home & Garden high pressure washer, guaranteeing excellent results.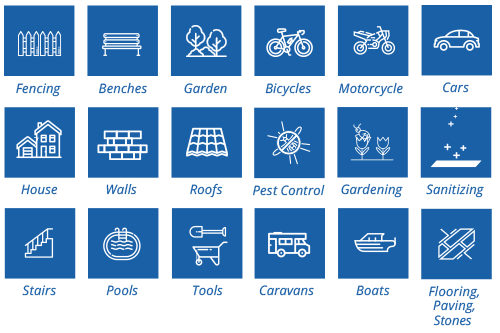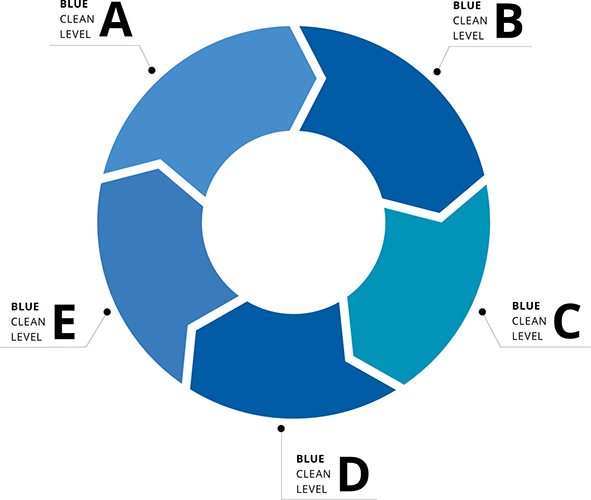 The Blue Clean Level is a practical guide that helps you find the tool that best suits your needs. To help you choose the right product, we have decided to give every AR Blue Clean Home & Garden high pressure washer and vacuum cleaner a performance level icon,  that takes into account the frequency of use (occasional, semi-frequently, frequently and daily), the size of the surface (from small to large and the intensity of the dirt to be treated (superficial, resistant, stubborn and deep down) along with the possible applications.
Every machine has different characteristics, from both a technical, aesthetic and functional point of view, in order to meet the consumer's specific needs, including ease of use, weight, compactness, noise level and maneuverability: with the Blue Clean Level we suggest the most appropriate combination to meet your needs, so that you can easily find the right product. This is why the AR Blue Clean products make the difference.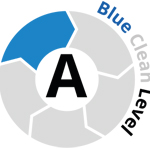 Frequency of use: occasional
Surface sqm: small surfaces
Dirt intensity: superficial dirt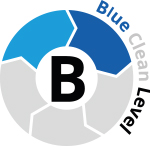 Frequency of use: occasional
Surface sqm: small/medium surfaces 20/40 sqm
Dirt intensity: in-depth removal of superficial dirt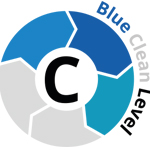 Frequency of use: almost frequent
Surface sqm: medium surfaces 40/60 sqm
Dirt intensity: stubborn dirt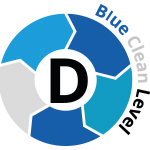 requency of use: frequent
Surface sqm: large surfaces 60-90 sqm
Dirt intensity: very firmly encrusted dirt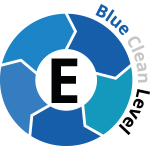 Frequency of use: daily/semi-professional
Surface sqm: large surfaces 90-120 sqm
Dirt intensity: stubborn, deep-seated dirt
---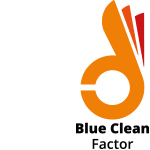 ---