FIXING HEAVY STUFF TO PLASTERBOARD

UP TO 113KG

…all you need is a

Gripit, drill bit, drill & screwdriver!



---
Providing an instant solution to an enduring problem, Gripit has been welcomed by tradespeople and DIYers alike. Gripit presents as a simple method of fixing heavy stuff to plasterboard through its ease of use and high performance compared to similar products on the market.
The Gripit Plasterboard Fixing was invented in 2008. Many DIYers had been trying to hang a curtain rails in bedrooms and across the home but struggled to find a plasterboard fixing that could do the job, despite numerous attempts. By 2012, with a product tested, refined and the patent secured, the first Gripit order from a national retailer was received. In 2014, the youngest person at the age 18 secured an investment through BBC's Dragons Den.
PRODUCT FEATURES
– The strongest fixing product in the market
– Up to 113kg per GRIPIT
– Provides a wholesome solution to an enduring problem
– Fit in under 20 seconds
– Reusable and recyclable
– Works on: Dot & Dab, Tiles, Double Thickness Plasterboard & Insulated Plasterboard
– Available as packs of 4, 8, 25 and 100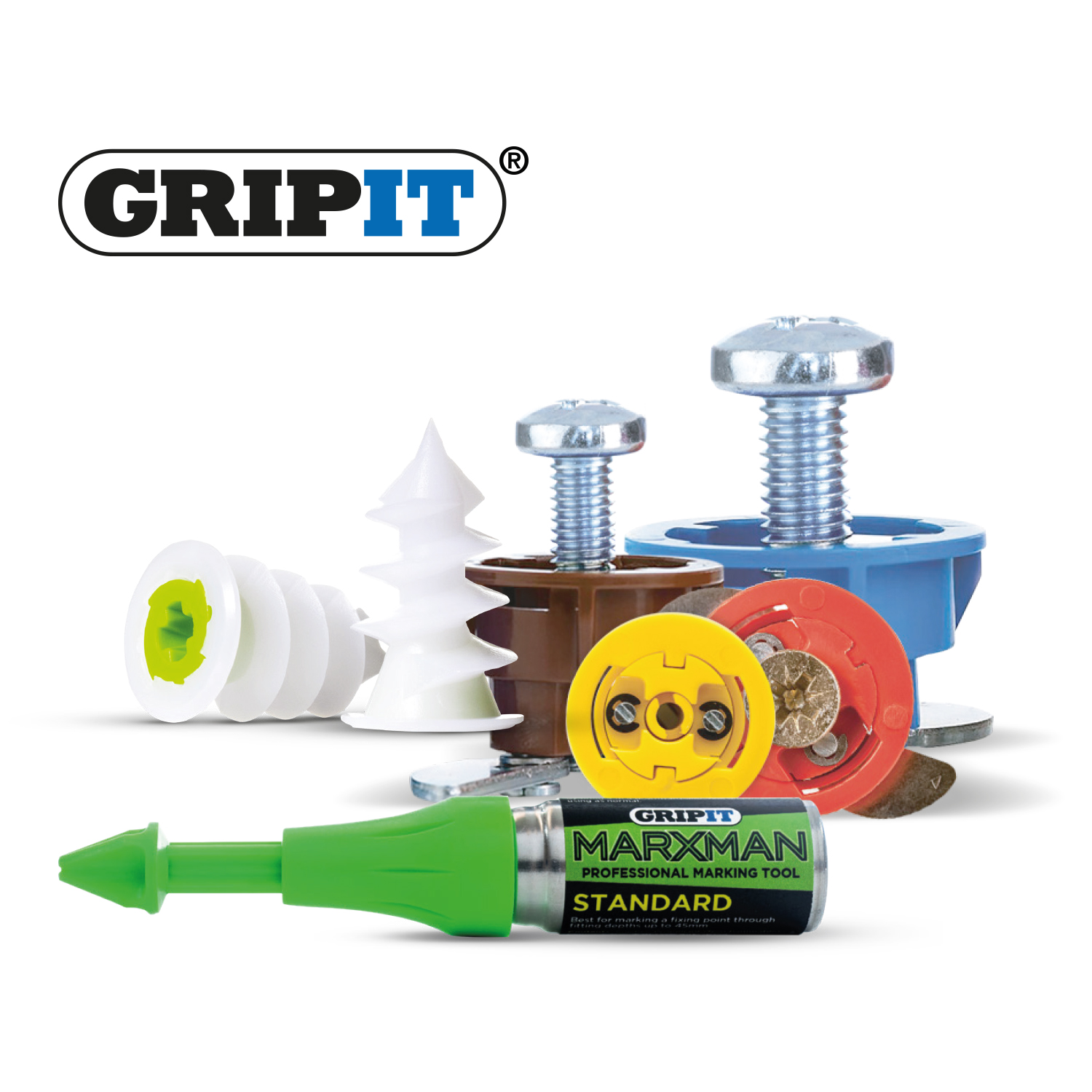 Gripit Plasterboard Fixings
---
Just Drill, Tap & Turn
It's a Doddle!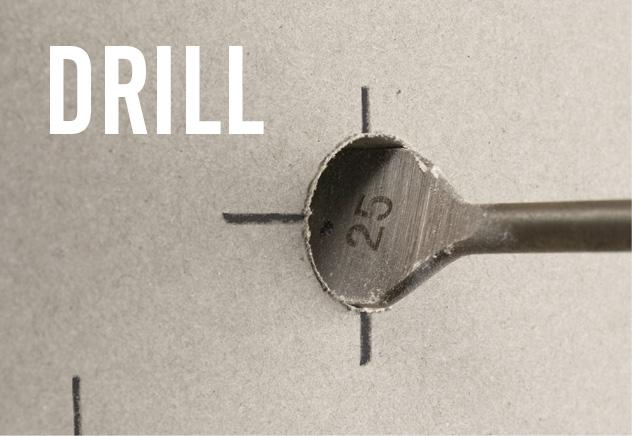 Use a flat drill bit to drill a hole in the plasterboard.
Top tip – for a dot and dab or double depth plasterboard, use our undercutting tool.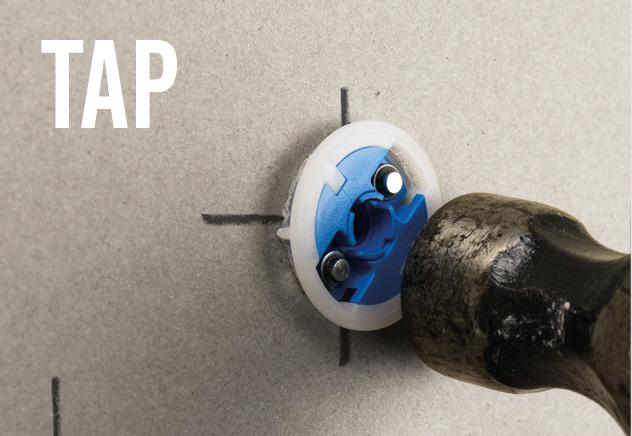 Use a hammer to gently tap the fixing into the drilled hole.
Top tip – there is an arrow on each Gripit to help you correctly align the fixings in the wall.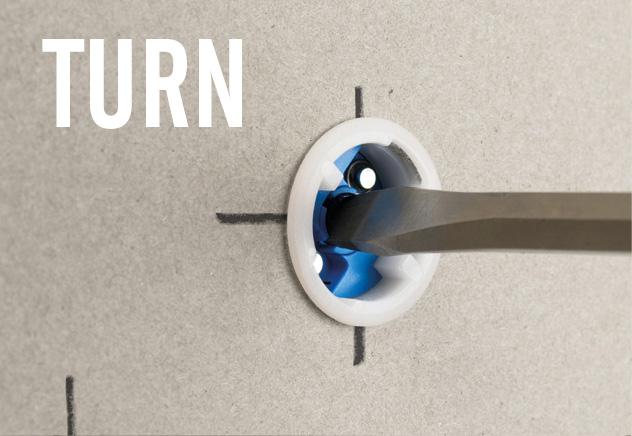 Use a screwdriver to turn the cam and open the wings for super grip strength.
Top tip – to reuse Gripit, simply reverse the action to close the wings and remove from the wall.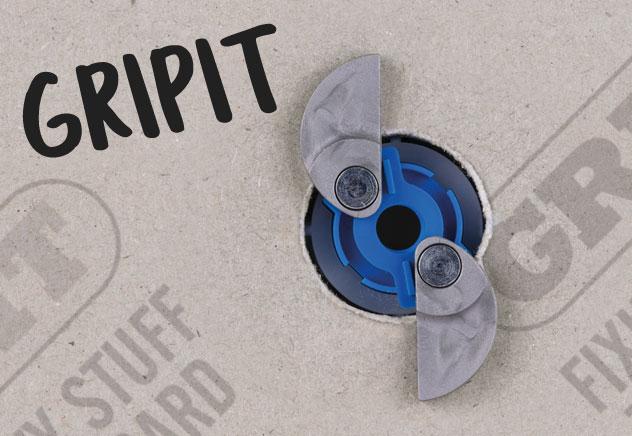 Slim gripping wings open in the cavity behind the plasterboard to provide a secure anchor and distribute weight more effectively than conventional fixings or plugs.
---
Guaranteed
for 25 Years
Gripits are made from Polyacetal which is ultra strong and extremely lightweight. The white collar has a slim profile which is easy to conceal and the turning mechanism makes it super easy to retract the wings for reuse or repositioning.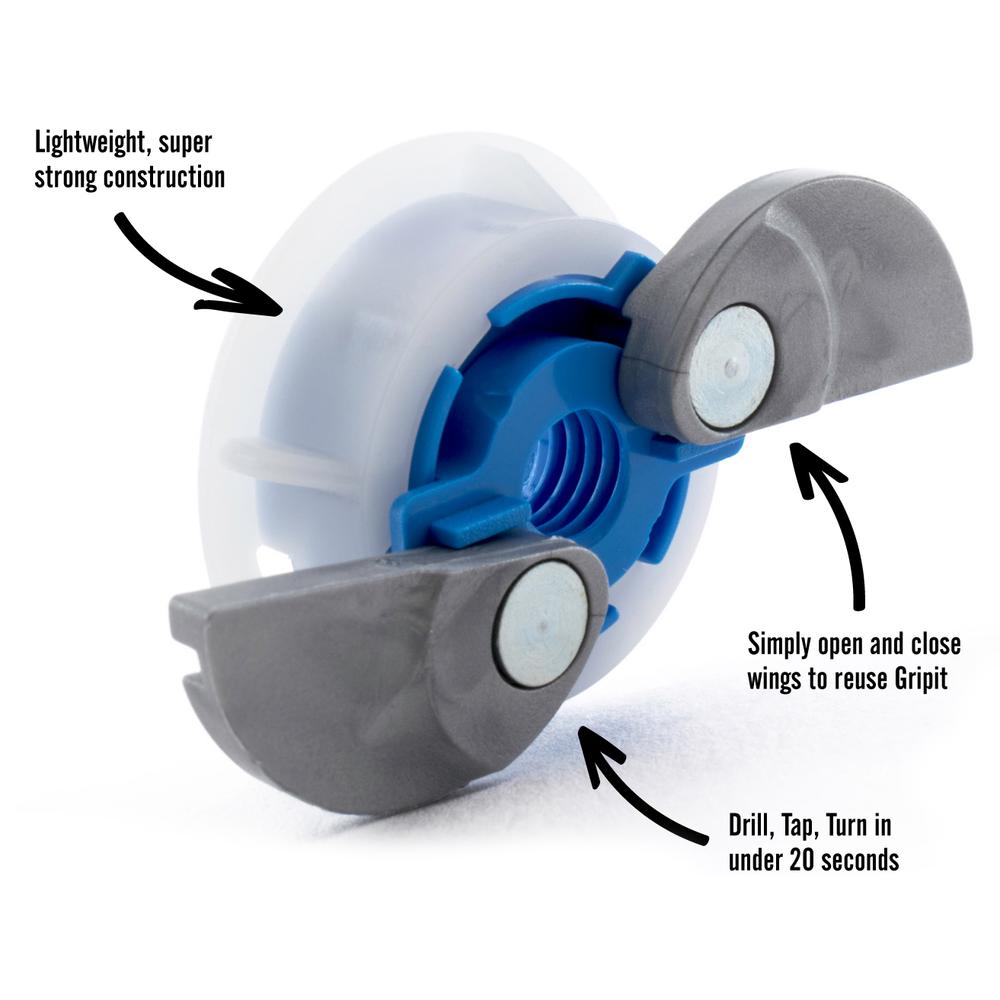 ---
---
Unique 3 way gripping system
The unique 3 way gripping system adjusts to the depth of your plasterboard & distributes weight more effectively than conventional fixings or plugs. No need for additional studs, noggings or battens – save time, money & labour!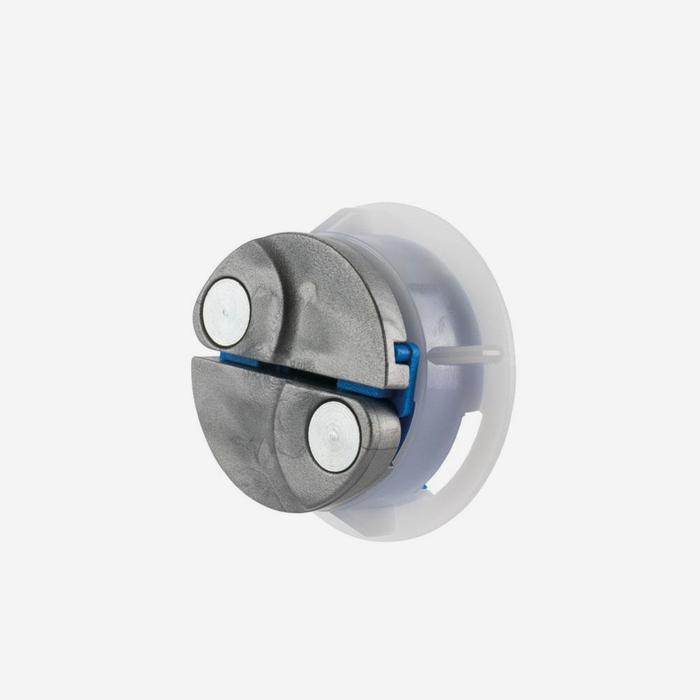 The collar adjusts to the thickness of the plasterboard from 9.5-15mm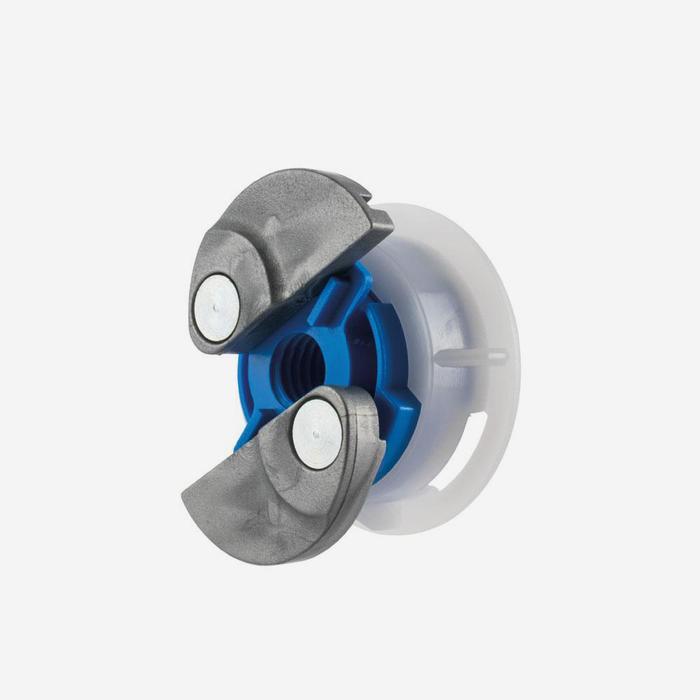 The wings open to hold Gripit in place and the ribs stop it from rotating.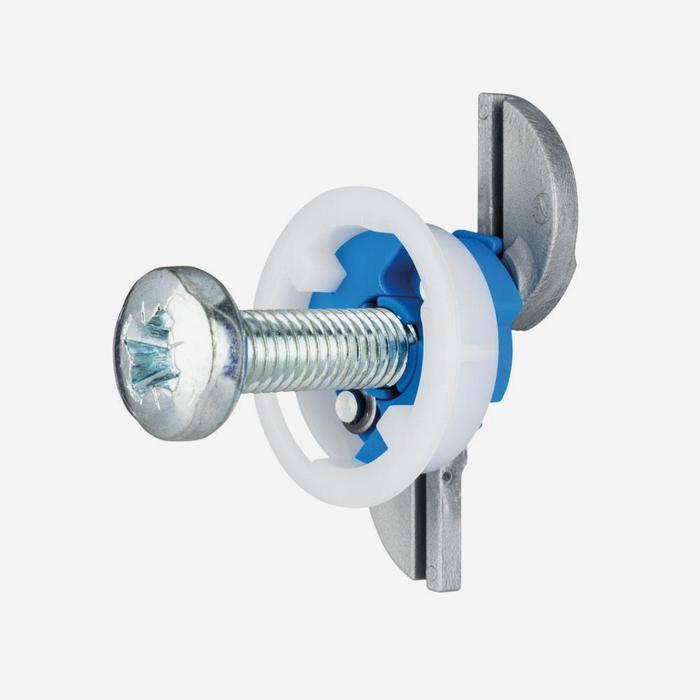 The screw draws the wings into the back of the plasterboard for a more effective hold.
---